Most policyholders are sometimes asked insurance allowance and its value in case of theft oraccident of their vehicle. Indeed, it appears that insurers maintain indemnity bases which vary from contract to contract. The market value is one of the parameters considered for the calculation compensation for the insured. To determine this, insurance companies also check other parameters, such as mileage, age or car maintenance.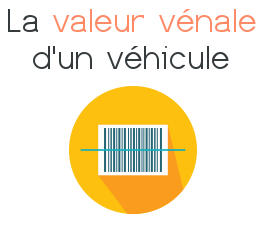 The market value of a vehicle
Legally, market value is the term for the value of the property in question on the market. In this case, the market value of a car is the price at which the vehicle could have been sold before the loss. So, to define it, we need to refer to themarket condition that exists on the day of disaster. The nature of the vehicle also generates changes in determining the car's market value. Furthermore, the value of the damaged car will also depend on the deductibles and guarantees stipulated at the time of signing the insurance contract.
The method of evaluating value
The compensation offered by the insurance company depends solely on the value of the insured car. Once the valuation has been carried out, the value will be limited to a contractual guarantee ceiling and also to the deductibles, which are all listed in the lines of the insurance contract. Of course, it is very important to read and detail all the lines of the insurance contract before signing it.
The market value of the car in question is assessed on the day of the accident. That is to say, the insurance refers to the same day market to determine the possible car price. Also, before estimating the prices or values ​​of the car, it will be necessary to take into account several parameters. In fact, to determine its value, the insurance company evaluates its seniority. In this case, the newer the vehicle, the higher its value. Then the mileage it must also be taken into consideration, a parameter that determines its use in advance.
L'Maintenance of the car can also vary the evaluation of the value. Therefore, the value decreases according to the number and nature of the operations or repairs carried out. The car's options also vary its market value, which is useful for defining compensation in the event of theft or accident. Generally, insurers use the services of an expert to quantify all the damage suffered in order to determine the market value of the insured car.