In today's connected world, the use of mobile applications is part of our daily life. Mobile applications for shopping, playing sports, learning new languages ​​or even booking movie tickets, we particularly appreciate them for their ability to simplify our daily activities.
Since it has to meet the needs of its users, the development of a mobile application is a complex and large-scale project that requires very specific skills.
If you have the idea of ​​developing a mobile application for your brand or your company, we give you the keys to understand the specificities of its environment. Here we go !
What is a mobile app?
We speak of mobile application when we refer to an application program or software that can be downloaded on a mobile device (tablet or smartphone). Once downloaded, it works through an operating system: iOS for the Apple environment and Android for mobile devices from Samsung, Xiaomi or Google.
What languages ​​do we use to develop a mobile application?
Depending on the operating system chosen, the mobile application is developed using very specific languages. For applications developed for Android, you can choose from the following programming languages: Kotlin, Java, C and C ++.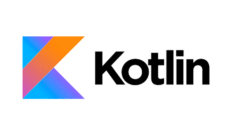 Less numerous but equally popular with mobile developers, the Swift and Objective C programming languages ​​are implemented to make mobile applications work with Apple devices and the iOS operating system.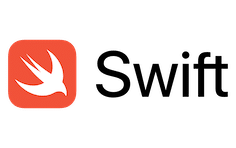 Note, however, that some mobile applications can be used with different operating systems. We will then talk about a hybrid mobile application, we will explain it to you.
What are the different types of mobile applications?
Depending on the functionalities and uses that are given to them, there are different types of mobile applications.
Native apps
It is said that most of the applications we download on our mobiles today are native. The native mobile application is developed for a specific operating system (IOS or Android). They typically use existing features on our phones to deliver a unique user experience. Their little extra is that native mobile apps can be used offline, which is quite handy when you're on a plane.
Hybrid apps
In the mobile application environment there are also hybrid applications. We use the term "hybrid" because this type of mobile application combines elements of native apps and web apps. Since they are encoded by web languages ​​such as HTML 5 and JavaScript, they can be downloaded from all mobile platforms and this is what makes them so popular. .
web app
Finally, the third type of mobile application concerns Web Apps or, in other words, web applications. These are duplicates of websites that are optimized for use on mobile devices. To browse a Web App, use the search engines on your mobile phone. The weakness of these mobile applications is that they cannot be used offline.
What is a mobile application for?
Develop awareness of your company or brand
We spend much more time browsing on our mobile than on our computer. In recent years, the number of mobile users has grown. This phenomenon can be explained in particular by the democratization of access to mobile phones.
If your goal is to develop your brand or business on the web, we highly recommend developing a mobile application to increase your chances of being visible to your audience.
Owning an app strengthens your online presence as you will be visible on mobile application download platforms such as Microsoft Store, App Store or Play Store.
Offer an innovative experience to your audience
A mobile application is an excellent tool for providing an engaging experience to its users. This experience also contributes to the development of your company's reputation.
It is by focusing on your users and optimizing their browsing on your mobile application that you ensure the success of your application. At the same time, you are able to create value for your company and promote the profitability of your business.
Developing an interface with fun features so that using your app is a real pleasure for your users is a good way to increase the number of downloads.
The ideal tool to retain your customers
We also recommend that you develop a mobile application to retain your customers. Our mobile phone is the accessory that we always have with us and that we use at any time of the day.
It is much easier to interact, communicate or send information to your users via a mobile application, especially thanks to push notifications. To give you an idea, the response rate to push notifications is on average 27% for ecommerce apps. (Source: Leptidigital.fr).
Why build a mobile application rather than a responsive site?
Send notifications to its users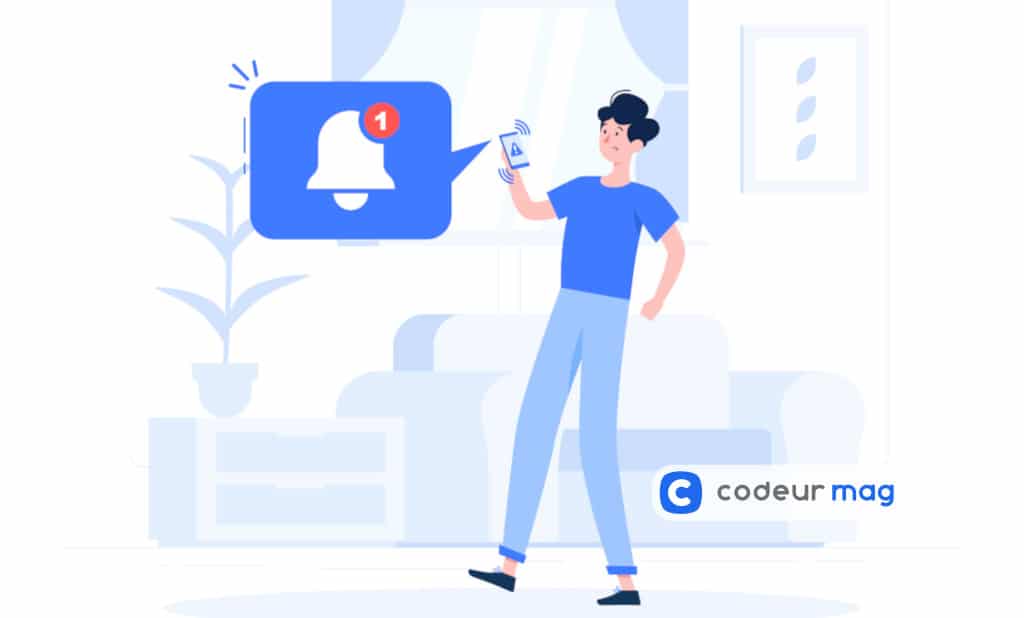 One of the many advantages of the mobile app over the responsive site is the ability to send notifications to users. Notifications are great marketing tools to remind your users that you exist. Be careful not to abuse them, with the risk of ending up annoying them.
Here are two types of frequently used notifications:
Push notifications: they are aimed at the less involved public to encourage them to open the mobile application;
In-app notifications: their role is to guide users while using the mobile application;
For example, push notifications are used when you want to notify your users about upcoming promotional offers or events. As for in-app notifications, they can support gamification elements to improve your users' experience on your app.
The ability to monetize your mobile application
The advantage of developing a mobile application for your business is also that you can make it profitable by monetizing it. In fact, the most common economic model of mobile applications is that of annual or monthly subscription.
In general, they all offer a freemium subscription, which allows you to test the interface for free with reduced access to the app's features. The idea is that if the user wants to have access to more features, they can upgrade to a paid offer.
Other mobile applications rent branded advertisements or other applications for a fee. When an app implements this type of business model, it is already well identified in its field of activity and has many active users.
How to create a mobile application?
Contact an agency specializing in mobile application development
With the rise of mobile apps in recent years, many app development agencies have sprung up. For your mobile application development, you can trust these expert agencies as they master mobile application design and mobile development languages ​​at your fingertips.
The advantage of these specialized agencies is that they keep abreast of technical developments in the app environment to offer their customers innovative products they convert.
Opt for the creation of your mobile application by a freelance mobile developer
For the creation of your mobile application, you have another solution available: the freelance mobile developer. Its flexibility in project management and its lower cost are often what encourages project leaders to turn to its services.
If your choice is a freelance mobile developer, be aware that the platform codeur.com puts you in touch with independent developers. To find the rare pearl, all you have to do is post an ad on the platform. Based on the answers you will receive, you can choose the person who best meets the needs of your project. It starts now!
Our tip for building a mobile application
Developing a mobile application is a great idea to increase the awareness of your company and communicate around its services or products. However, it is also a complex field that requires knowledge of very specific languages.
Before starting any development project, we strongly recommend that you question yourself about your goals by creating personas. They are the ones you will have to seduce through the design of your application and its ergonomics.
To ensure the development of a quality mobile application, contact an agency specialized in the sector or search now for the ideal freelancer codeur.com